Contact
Company name / Name:
Elite Distribution KFT
Address:
Ady Endre street 10., Győr, 9026, Hungary
Personal pick up here:
9026, Győr, Ady Endre street 10., Hungary
Shop name:
Elite BMX Shop
Tax number:
24801915-2-08
EU VAT number:
HU24801915
Company registration number:
08-09-026794
Company court:
Győri Törvényszék Cégbirósága
Bank account number:
11734004-20514031
IBAN:
HU31117340042051403100000000
Contact person name:
Attila Sarlósi
Contact person´s phone number:
+36709417451
Contact person´s e-mail address:
Delivery
GLS COURIER SERVICE - EU ZONES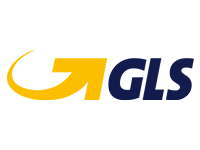 GLS grants high quality courier services. One of the biggest on the European market, with excellent transit times and package handling, user-friendly IT-support and flexible solutions.

EU Zone 1 countries: Slovakia, Slovenia, Austria, Czech Republic, Romania, Croatia, Poland, Germany.
Transit time: 2-3 working days
Shipping cost: 0EUR to 199.99EUR / 13EUR , 200EUR and up FREE SHIPPING
EU Zone 2 countries: Belgium, Netherlands, Luxembourg, Bulgaria.
Transit time: 2-3 working days
Shipping cost: 0EUR to 299.99EUR / 15EUR , 300EUR and up FREE SHIPPING
EU Zone 3 countries: Denmark, France, Italy, Ireland.
Transit time: 3-5 working days
Shipping cost: 0EUR to 299.99EUR / 20EUR , 300EUR and up FREE SHIPPING
EU Zone 4 countries: Lithuania, Latvia, Spain, Sweden, Estonia, Norway, Greece, Portugal, Finland.
Transit time: 3-6 working days
Shipping cost: 0EUR to 399.99EUR / 25EUR , 400EUR and up FREE SHIPPING
After placing your order, we prepare your package. As soon as it is ready to be shipped, we inform you via mail. This e-mail will contain a summary of your order and a tracking number. When GLS receives your package and begins the shipping process, they inform you as well via mail. When you have any questions regarding your order, please feel free to contact us - do not forget to attach your order ID in your message.
The countries listed above are duty-free, no additional expenses come up when shipping your order - you only pay the item price and shipping costs shown at the checkout.

Rest Of Countries:

Did not find your country? You might live in a non-duty-free place. In this case, contact us and we find you the best option possible. 
Payment
Online Credit Card Payment
Choosing this method results in being forwarded to Six Payment's system where the customer can pay by using his/her credit card. Credentials are asked only on the payment page so they can not be seen by the seller at any time. The total order amount is charged on the credit card when the order is placed. Accepted cards: Visa, V PAY, MasterCard, Maestro, American Express, Diners Club International, Discover, UnionPay, JCB, Paymit.
PayPal Payment
Using this method we redirect you to the PayPal system. There you can use your credit card or existing PayPal account. Your credit card information is being asked only on the PayPal page, this way your information cannot get to the seller. Accepeted cards: Visa (some Electron cards as well), EC/MC embossed cards.