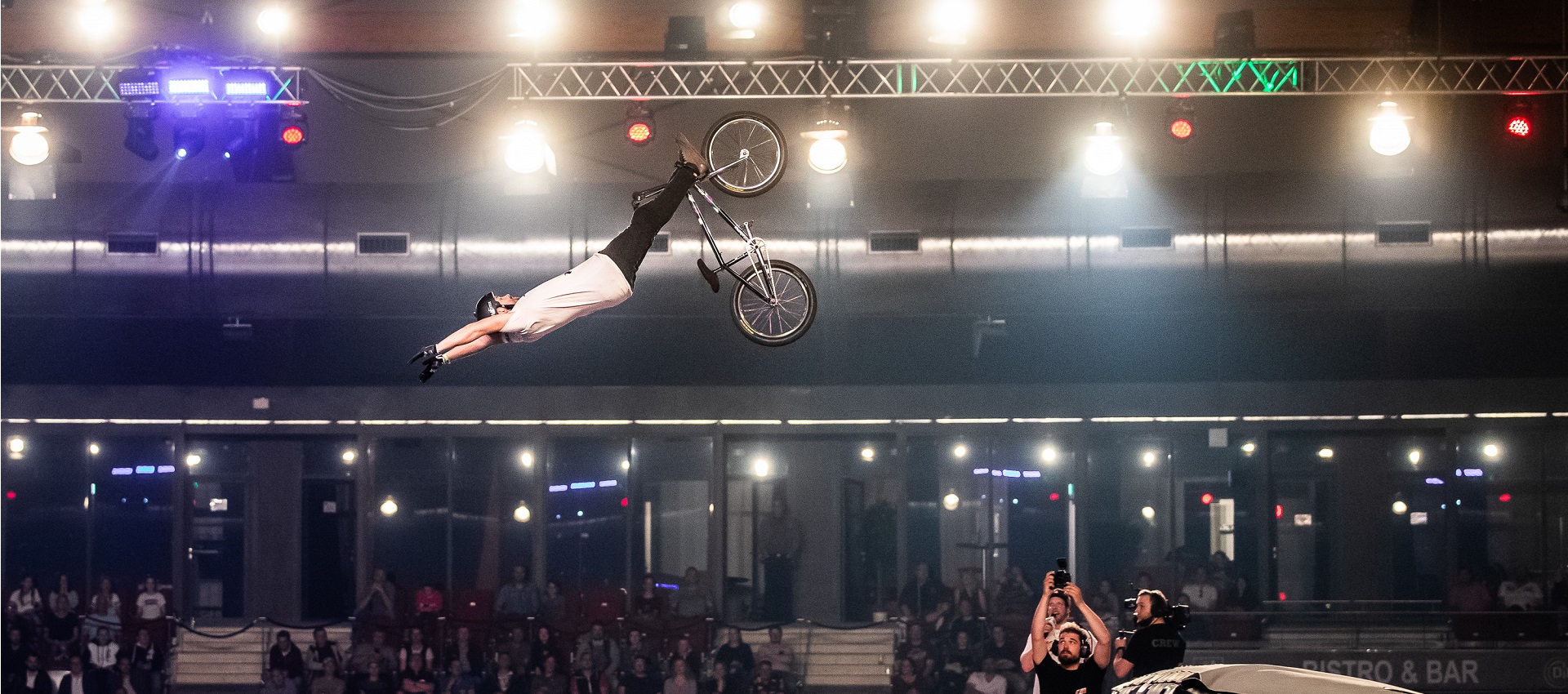 Date and place of birth: 2. May 1996, Mödling, Austria

Favourite trick: FMX tricks on the BMX are my favourite. Cliffhanger Backflip is my best trick but I also love to do Superman-Seatgrabs.
What keeps you pushing BMX every day: I'm really into riding shows, i love to entertain people. It's the best feeling hyping the crowd and seeing smiles on their faces. That's what makes me want to always progress and give my best.
Bodyweight, height: 171cm, 75kg
Favourite spot to ride: Dirtgarden, my homespot in Vienna. And as a
Dirt rider of course La Poma in Spain.
Daily routine: Wake up at 10 am - searching for food - getting horny to ride - go ride everthing with two wheels (BMX, FMX, MX, Downhill, Pitbike) - searching for food again - heavy party - sleep - repeat
Current residence: Vienna, Austria
Favourite BMX part: My favourite BMX brand is Total BMX.
I love the Webbie frame and already ride my second one.
How did my BMX carreer start off: After seeing Masters of Dirt Vienna, my biggest wish was to ride the show one day. The BMX dudes really impressed me and made me want to do the same. So I started riding everyday and quickly became better and better and achieved my goal to be in the show only two years later.
What year did I start riding BMX:

I started in 2010. And 2 years later I started at MOD.

Favourite BMX video: There are so many of them! Basically all
Dirtjump videos are sick.

A message: It's never too late to start riding and have fun on whatever bikes. Never force anything or you will get hurt. If you don´t feel it, don´t do it. Stay focused and the tricks and sponsors will come sooner than you think.